Home
Created: Tuesday, 25 November 2014
Written by Mark Davis
In tough conditions, Craughwell AC Seniors delivered fantastic performances in both National and International competition on Sunday.
In the National Inter-County XC, Rob and Ollie made their debuts - both had smashing runs, both finishing in scoring positions of 4th and 5th in the Galway team respectively and well up in the field. There's a surprising lack of pictures from the event on facebook - Rob send on those pics lad! In the meantime here's a shot of Ollie unmuddied proudly wearing the Galway singlet for the first of many times:
Ollie found the going tough, but showed his mental strength to hold the pace for the full 10km and finish with a very solid poisition of 89th in an impressive 36:45.
Rob Hogan, (pictured above with the days winner Paul Pollock), showed that he can also run on surfaces stickier than an Oregon golf course with a fine time of 35:36 and a 76th position. Afterwards Rob said the thing that stuck with him was how important the start is in XC - when he found his position it didn't really change for the remainder of the 10 kilometers, how true it is!
Over in Nottingham, UK Peter defied a chest infection to score 3rd on the Silver medal winning Irish M40 team. This was a fantastic run in the circumstance from the tough Rowveagh man, and continues his long record of medalling in the event. Ireland actually took Silver medals across the board, which shows the relative strength of the Irish veteran running scene.
I'd just like to mention again how impressed I was with the Junior performances from the weekend - Jamie and Neil had absolutely storming runs, Damian continued his strong level of performance and Paul Joyce also did amazingly well for a man that hasn't been training to his usual level this year. I hear Paul has just passed his driving test so no excuses not to make it to training now Paul!! :P
Created: Sunday, 23 November 2014
Written by Michael Tobin
Jamie Fallon on his way to 4th place in the U18 Boys 6000m at the National Championships
(photo credit Jumping The Gun facebook page)
Jamie Fallon is edging closer and closer to the top 3 in National cross country. In 2012 Jamie placed 6th in the U16 boys. He went 1 better in 2013 when stepping up to the U18 boys where he placed 5th. And today in Dundalk, Jamie took another place off that with a fine 4th place finish in the U18 boys 6000m.
Neil Greaney had a fine run also in the Junior Men's 6000m where he had his best finish yet in a National cross country with a 13th place finish - just shy of the top 12 medalling winning athletes. Neil had a storming last lap where he passed 25 athletes and it all augurs well for the future. Also in strong form, Damian O'Boyle placed 31st in the U18 race while Paul Joyce took 37th place in the Junior Men's race. Fantastic for the club to have 4 athletes of this calibre competing at the highest junior levels in Ireland!
Neil Greaney battling it out in the Junior Men's 6000m
In the U14 girls race, Rachael Hughes was the 9th Connacht athlete home when taking 83rd place while in the U18 girls 4000m Ciara Greene was our sole competitor when placing 47th and 3rd Connacht athlete home.
Athletics Ireland have temporarily put the juvenile results on dropbox so I have pulled them here in case you cannot access them there:-

Meanwhile in the final race of the day both Rob Hogan and Ollie Mullins put in stellar performances as part of the County Galway team in the senior inter-county race. Rob placed 76th in a time of 35:36 while Ollie was not far behind in 89th place in 36:45 - both running seriously good times. Hard enough running such times on the road never mind having to do it on laps of a muddy field!
Created: Sunday, 23 November 2014
Written by Michael Tobin
News just coming in over the airwaves that the U12 boys cross country team have claimed National silver team medals! Fantastic result and a huge well done to the lads in what is one of the toughest races they will ever run. The team raced superly to finish just behind Ennis Track and just ahead of Westport in a close battle. They were led home by Gavin Lee in 20th followed by Liam Leen 22nd, Sean Cotter 30th, Gavin Kelly 65th, Jack Farrell 73rd and Oisin Davis 153rd.
A huge huge achievement for all of the lads!
It is impossibly difficult to medal at National level in cross country and something the club has achieved only a handful of times. The last time was in 2012 when our U17 boys made history by becoming the first Galway boys team in at least 15 years in older age groups to win National cross country team medals – winning team bronze with 82 points (8 Jamie Fallon, 16 Conor Gillen, 27 Nicholas Sheehan, 31 Damien O'Boyle, 32 Matthew Moran, 46 Keelan Ryan).
While previously:-
In 2011 the U13 boys struck team gold with 73 points (11 James Cahalane, 14 Matthew Barrett, 15 Liam Moran, 33 Brian Loughnane, 43 Ben Sharkey, 88 Sam McArdle


In 2009 the U13 boys took team bronze with 107 points (11 Damien O'Boyle, 22 Oisin Doyle, 33 Jamie Spellman, 41 Gavin O'Toole, 56 Cillian McDaid)


In 2005 the U11 boys took team silver with 121 points (21 Jack Raftery, 22 Brendan Gallagher, 45 PJ Kelly, 47 James Greaney, 58 Patrick Prendergast, 80 Padraic Hannon)


In 2002 the U11 girls took team gold in their 800m with 109 pts (6 Rachel Finnegan, 27 Cathriona Farrell, 36 Rebecca Helebert, 40 Sarah Helebert, 57 Ashley McDonnell)
Created: Monday, 24 November 2014
Written by Michael Tobin
Aidan Conneely (centre) competing in the 200m at the Irish Schools Multi Events in Athlone
A small group of Craughwell AC athletes travelled to Athlone to represent their schools in the Irish Schools Combined Events Championships recently.
Top performances of the day came from Aidan Conneely who was representing his school Calasanctius Oranmore. Aidan's scores were 9.38 hurdles, 9.23 shot putt, 5.98 long jump, 23.40 200m, 2.11.27 800m for an overall points total of 2993. Aidan's 800m time was particularly impressive for a sprinter. He placed 7th overall and has an outside chance of making the international team for December,
Michelle Duggan and Laura Cunningham competed in the Junior Girls category representing Presentation Athenry. Following a new PB of 1.45m in the high jump, Michelle had to withdraw from the event due to a knee injury. Laura put in another very impressive performance in the high jump, clearing in the 1.50s for the 2nd time in a fortnight with a 1.51m jump. She went on to record 10.89 hurdles, 8.86 shot putt, 4.49 long jump and 2.59.96 in the 800m for a points total of 2211 and 11th place overall Her shot putt was a huge PB as was her 800m – knocking 17 seconds off her Connacht time.
St Raphael's Daniel Callanan-Forde was our last athlete in action. Daniel put in a string of good performances to take 11th place with a score of 2342 points. Long jump was his strongest where he leaped 5.37 followed this up with 9.44 hurdles, 8.03 shot putt, 25.30 200m and 2.31.40 800m.
Laura Cunninghan and Michelle Duggan
Competing at the Irish Schools Multi Events in Athlone
Created: Saturday, 22 November 2014
Written by Michael Tobin
Logistics for tomorrow's cross country are at:
http://www.athleticsireland.ie/competition/glohealth-cross-country-championships-dundalk
Best of luck to all of our athletes who are travelling :-
- U12 boys team
- U14 girls: Rachael Hughes on the county team
- U16 boys: Brian Loughnane on the Connacht team
- U18 girls: Ciara Greene on the Connacht team
- U18 boys: Jamie Fallon and Damien O'Boyle on the Connacht team
- U20 Men: Neil Greaney and Paul Joyce
- Senior Men: Ollie Mullins and Rob Hogan on the county team
The races get underway at 11.30am with the u12 girls followed by the u12 boys 11.43. Full timetable and course map is at:-
http://46.22.133.116/downloads/other/TIMETABLE.pdf
Created: Friday, 21 November 2014
Written by Michael Tobin
Congratulations to our leading athlete Cathriona Farrell who has been selected as the Galway Bay FM Athletics Sportstar of the year following her incredible performances in the high jump this year where she broke the Irish Universities Indoor Track & Field record with a leap of 1.81m and won numerous National titles throughout the summer.
Cathriona is also in the running for the Young Sportstar of the Year Award.
Please support her by texting YOUNG 3 to 53133. For more details, check out
http://galwaybayfm.ie/2014-galway-bay-fm-sports-awards-nominations-voting-details/
Created: Sunday, 09 November 2014
Written by Michael Tobin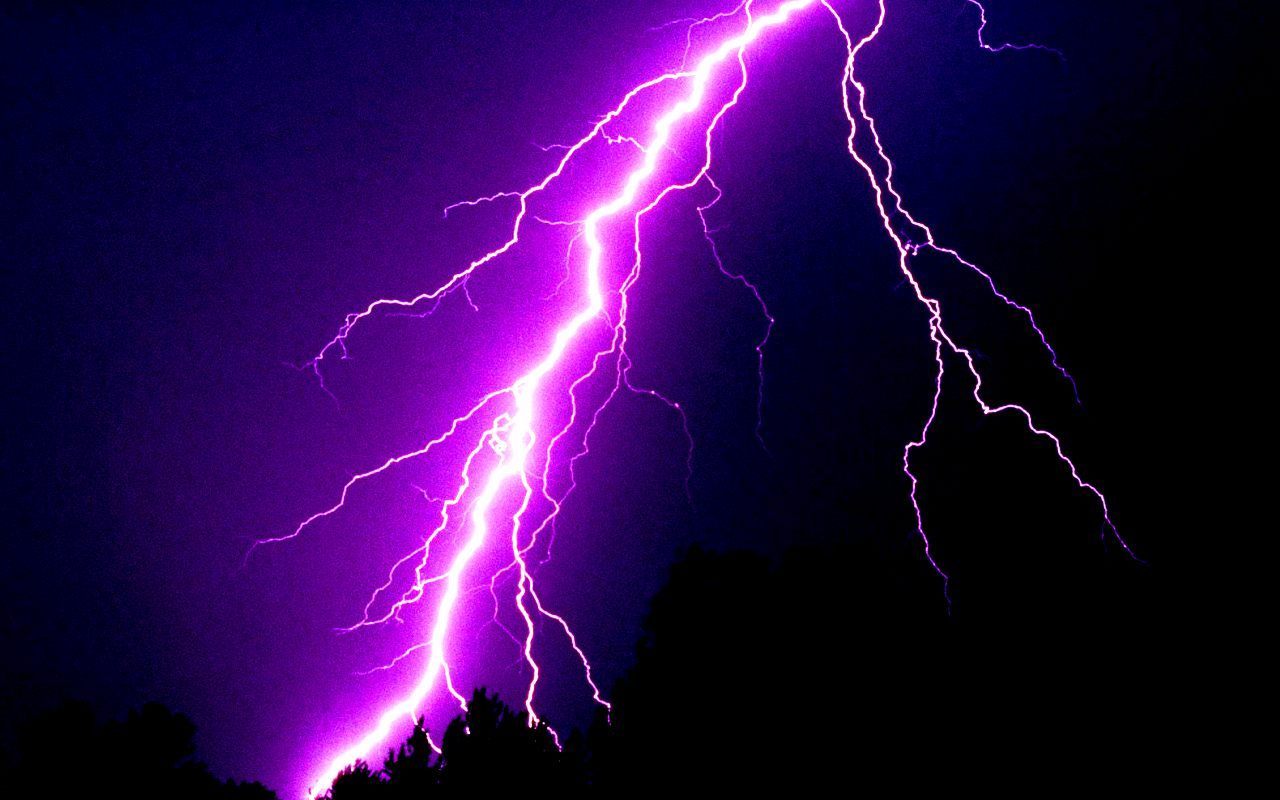 After years of dreaming, the dream is finally becoming a reality. For this Tuesday at 7.30pm we are going to officially start using our new 8-acre field adjacent to the school. We are going to do a low-key 'switching on the lights' ceremony at that time and will be trying to get all training groups there at the same time this Tuesday to be part of that. We'd like to invite all of our athletes, parents and coaches to this on Tuesday and we will adjust training times for this Tuesday only to have everyone there together.
Age group coordinators will be in touch with their groups to arrange with them to come at different times this Tuesday - U8s and U9s groups should park in the school as normal and just on this occasion, older groups should park in the GAA who have kindly given permission to use their carpark this Tuesday.
So what have we done?
During September, we bought an 8-acre site next to the school – mostly funded by loans.
We've put a pedestrian gate in from the school.
We've put up 15 floodlights on 5 poles.
We've fenced it off to keep out animals and keep in kids!
We've done some work on the adjoining roadway as a condition of our planning permission.
We've marked out some running loops on the land.


And what are we going to do?
Created: Monday, 10 November 2014
Written by Michael Tobin
Craughwell AC U15 Boys Cross Country Team
Silver Medallists at the Connacht Championships in Westport
L-R: Oisin Lyons, Gavin Forde, Conor Lee, William Fitzgerald, Luke Finn
It was back to good old-fashioned cross-country at Westport House today for day 2 of the Connacht Cross Country Championships. While a run in the park at Westport House may have sounded easy, they never told us about the hills! It made the challenging Loughrea course seem flat! Well done to Mayo and Westport AC on hosting a terrific event!
Our U11s were first into action in the 1500m race. Caoimhe Connolly was our leading runner and despite a fall on the slippery Himalayan slopes on lap 2, Caoimhe had a fine run to place 10th and lead the Craughwell AC team to team silver with 66 points. Caoimhe was followed closely by Emily Miskella in 14th and Saoirse Moore in 16th (battling bravely despite carrying an injury). Rebekah Flynn had a strong run to come in next in 26th place with U10 trio Aoibhe Carr, Jade Moorhead and Katie Scully next in 31st, 33rd and 41st place.
Craughwell U11 Girls Cross Country Team
Silver Medallists at the Connacht Championships
Created: Saturday, 08 November 2014
Written by Michael Tobin
It's time to dust down the passports again because the club is planning to travel to the Scottish Indoor Championships next February with some of its secondary school athletes. You can read about previous trips on our website. Scottish Athletics confirmed the date of their championships just last Friday as being on the weekend of 14/15 February 2015. This is just before the mid-term break so hopefully it will suit athletes and doesn't clash with mock exams for those in JC or LC.
Ciara Greene on the podium after winning the Scottish U15 1500m title in 2012
Created: Saturday, 08 November 2014
Written by Michael Tobin
The club reached a HUGE milestone last week when the latest membership figures were announced by Athletics Ireland. Having been in the top 3 largest junior clubs in the country for a number of years now and briefly the 3rd largest overall membership back in 2011, the latest membership figures published by AAI show that Craughwell AC have now the largest junior membership of any club in the country and in fact have more members than 11 counties and are twice the size of all bar 11 other clubs in the country! When you take overall membership numbers into account, the club is the 4th largest in the country and also has the 26th largest adult section.
This is an incredible achievement for the club when you consider it is operating from a rural base with a relatively small population compared to large urban areas. It's a reflection of the ethos of the club on participation and on helping its athletes succeed to their potential. And it is an achievement that our coaches should be very proud of – we have more than 50 coaches who are down at the astro-turf routinely 1 or 2 or 3 days a week patiently coaching scores of children. Undoubtedly these coaches and their enthusiasm are the club's most important asset, as well of course as our dedicated athletes and parents who bring them to training and competitions right through the year.
Following provides some more information on the makeup of our junior membership. It shows another statistic that we are particularly proud of – there are 167 teenagers in the club. This is a fantastic statistic in this day and age and particularly impressive if you look back to 2002 when we had 10 teenagers in the club.
Created: Saturday, 08 November 2014
Written by Michael Tobin
Best of luck to all of our athletes taking part tomorrow in day 2 of the Connacht cross country in the grounds of Westport House. The races kick off at 1pm with the U11s followed by U13s, 15s, 17s, 19s and seniors.
According to googlemaps, shortest route is to go through Claregalway and then Ballinrobe:-
Following are the directions once you get to Westport:-
Please access Westport House via the Westport Quay gates (less than a mile from town centre).
GPS Co-ordinates are N53.80581 W9.539. http://www.westporthouse.ie/find-us/
On arrival at Westport House, please use Car Parks P4, P3 and P1 for parking. Parking stewards will be there to help.
Registration and toilets / changing area at the Go Karting Area on the walk between the Parking Area and the course.
The course is beside the main house itself on the front lawn (approx. 400m walk from the parking areas).

Westport House are offering discount tickets on the day for entry to the house: €9 for adults / €4 for children (reduced from €12.50 adult/€6.50 child normally)
The course layout is as follows:-
Created: Saturday, 08 November 2014
Written by Michael Tobin
The club had a massive group of 43 athletes in action at the Connacht Secondary Schools Multi-Events which were held in Athlone IT on Thursday. The club's athletes came mainly from Calasanctius Oranmore (23), The Pres Athenry (12), Loughrea VS (5), St Raphael's Loughrea (2) and The Bower Athlone (1).
There were huge numbers in both minor girls and boys with over 60 in each age group. In the girls, the club had following in action:- Finola Kelly, Tara Slattery, Niamh Creane, Alison Leahy, Ciara Murphy, Erin Mullins and Martha Haskett (all Calasanctius), Anna Farrelly, Sarah Callanan and Shauna Tobin (Pres Athenry), Leanagh Gilligan, Eva Kelly and Sinead Kennedy (Loughrea VS). While in the minor boys grade, the club had Jack O'Neill, Conor Hughes, Ultan Sheeran, Oisín Lyons, Paul Molloy, Louise Molloy and Luke Finn (all Calasanctius), and Oisin Shannon, Finbar McFadden and Gavin Forde (Pres).
In the junior girls, the club again had large numbers with Caoilin Milton, Laura Keane, Lorraine Delaney, Maeve Cannon and Emily Timmons (Calasanctius), Laura Cunningham, Michelle Duggan and Ciara O'Boyle (Pres Athenry) and Aoife Greene (The Bower) while in the boys the club had Peter Martin, Dylan Finn (both Loughrea VS), Daniel Callanan-Forde and Jerry Keary (St Raphael's) and Cian Waters (Pres). Numbers were much smaller generally in the intermediate grades where Aisling Keady (Pres) was our sole representative in the girls and Adam Flynn (Pres), Aidan Conneely, Mathew McKernan and Nathan Lynskey (all Calasanctius) contested the boys, while Damian O'Boyle (Calasanctius) was our only representative in the senior grades.
Presentation Athenry's Aisling Keady
Silver Medallists in the Intermediate Girls Pentathon
at the Connacht Schools Multi-events in Athlone IT